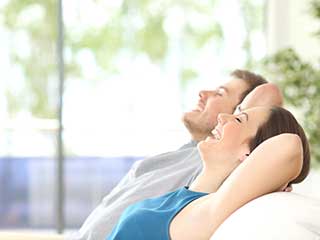 Home maintenance is much more than the occasional dusting or window cleaning. Some procedures must be followed if you want the place where you and your family live to continue being safe and healthy for everybody to reside in.
One of the most important things to do, which a lot of people actually don't do often enough, is having the air quality tested. Poor indoor air quality may be the result of poor ventilation combined with dust, dirt, pollution, mold or even some cleaning and construction materials, which are rather common in homes. Such an environment can cause health problems that will make the lives of those living in the problematic building less pleasant, at best.
So, when should you hire professional testing services?
Before Moving Into a New House
If you're moving into a new house, you'd be best advised to order such services. Air Duct Cleaning Poway's experts recommend doing so before you actually move in with all your possessions, which makes it a bit more complicated.
Periodic Testing
The problem with poor air quality is that you don't always feel it right from the get-go. It can build up, and while it's gaining momentum and growing, it can do damage. That's why we recommend hiring a periodic indoor air quality test – to make sure nothing creeps up on you.
When Something is "Off"
If you stay in your room or house for more than a few minutes and start feeling sick, or if there's a bad smell on the premises, you should order such a test to make sure the air you breathe is fresh and clean, and more importantly, isn't the problem.
Here's How – Contact Us
Regardless of the circumstances, whenever you need us to perform a professional indoor air quality test, all you have to do is give us a call. We'll take it from there and provide you with a comprehensive report regarding the problems we've found and the best ways to treat them.