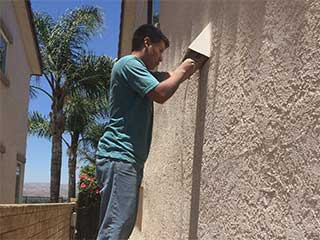 If you own a dryer, you have probably grown quite dependent on it, as most people do. This is understandable of course, since this clever device is very convenient, it saves a lot of time you can use in more productive ways, and it gets the job done, at least when everything is working fine, that is.
Why Is The Vent Important?
The dryer relies on the vent to remove the used, hot air and prevent it from overheating. However, when the duct gets clogged, and that can happen for a couple of reasons, the machine's performance is compromised. Clothes aren't completely dry after one cycle, and sometimes even after more than one cycle. Electrical bills start rising and bad smells start spreading throughout the room and house. Furthermore, the more serious implication people usually remain unaware of until it's too late, is the fire hazard clogged dryer vents pose. Lint, dust and debris buildup is highly flammable and very dangerous.
Keeping Residents Safe
Since Air Duct Cleaning Poway is a locally owned and managed, well-known service provider we're first choice for many of our local friends who wish to save energy, reduce costs and keep their homes safe for themselves and for their loved ones.
When you call our call center, we'll immediately schedule an appointment at your earliest convenience. Our professional technicians will arrive at your house, locate the dryer vent's external opening, remove its cover and give it a good, thorough cleaning. This may sound easy, but sometimes these ducts are not so easy to reach and even if they can be reached, their internal parts may prove challenging to access. Our team uses designated extendable lint brushes along with other professional equipment that enables us to scrub the dryer ducts perfectly clean.
Once we're done, your dryer will regain its full effectiveness, you'll feel your electric bills returning to normal and you'll be able to sleep soundly at night, knowing you've eliminated a highly dangerous fire hazard.
Get Solutions Today - Contact Us
Don't trouble yourself or risk straining your back. Whenever you need to have your dryer duct cleaned, contact Air Duct Cleaning Poway and we'll gladly be of service.
We do so much more!
Industrial Duct System Cleaning